Group lessons are a compulsory, weekly component to KWVS! One of the important aspects of the Suzuki Method is the act of children playing together regularly, but Kimberley strongly believes that at the core of all music making is the wish to make music and connect with other beautiful souls.
Group lessons take place on Friday afternoon-evenings in a rolling schedule from beginners to grade 8. These fun classes develop important friendships and bonds, musicianship skills and bring the fun to learning a difficult instrument. Lessons take place at Wallington Baptist Church (Park Gate Road). There is free, on road parking nearby; a bus stop right outside and is a 6 minute walk from Wallington Station.
Alongside using the Suzuki Repertoire as common 'language' for the children to play together, students will practice basic techniques learned in their individual lessons in a fun and collaborative environment. Here, they will learn skills such as working in a team, musicianship, playing in an ensemble and positive feedback. We also incorporate the basics of music theory in the form of Music Mind Games and later on sight reading as an ensemble. Higher level groups may prepare for their higher level exams together when the timing is appropriate.
Students who attend individual lessons with other teachers are welcome to join us (with your teacher's written permission). Please get in touch to find out if this might be suitable for you!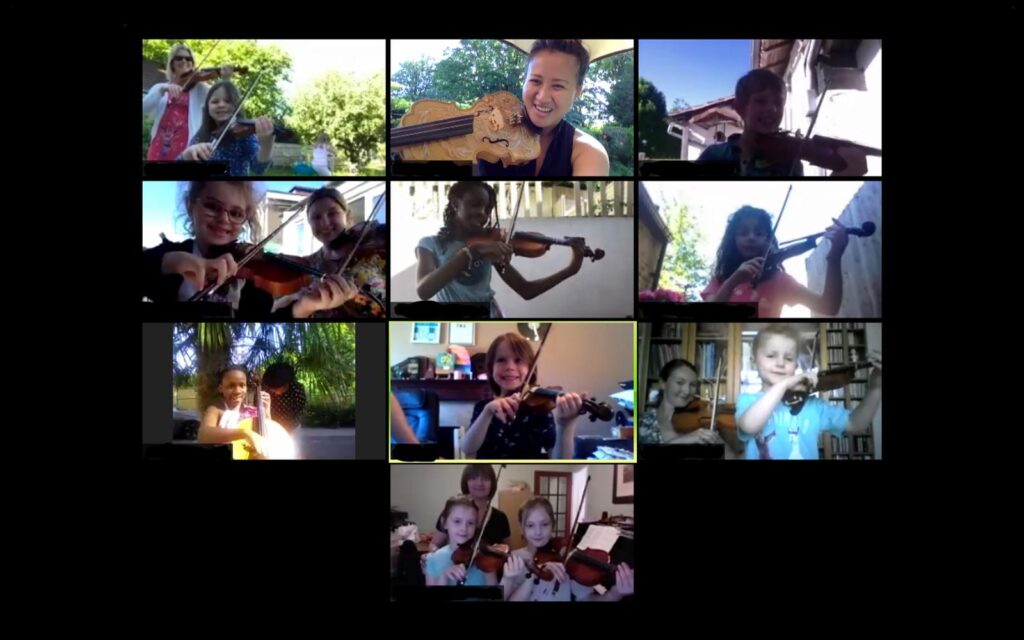 Please note that all under 18s must be accompanied by an adult at all times. By attending these classes you are giving permission for some parts of lessons to be recorded and shared for educational or promotional purposes only.



Find out more about Music Mind Games here!