Kimberley Wong Violin Studio is based in Wallington, London. This private music studio teaches children ages 3+ the violin. Using a dynamic approach and the Suzuki Method (also known as Talent Education), we aim for happy children and high standards! Read more about the Suzuki Method here.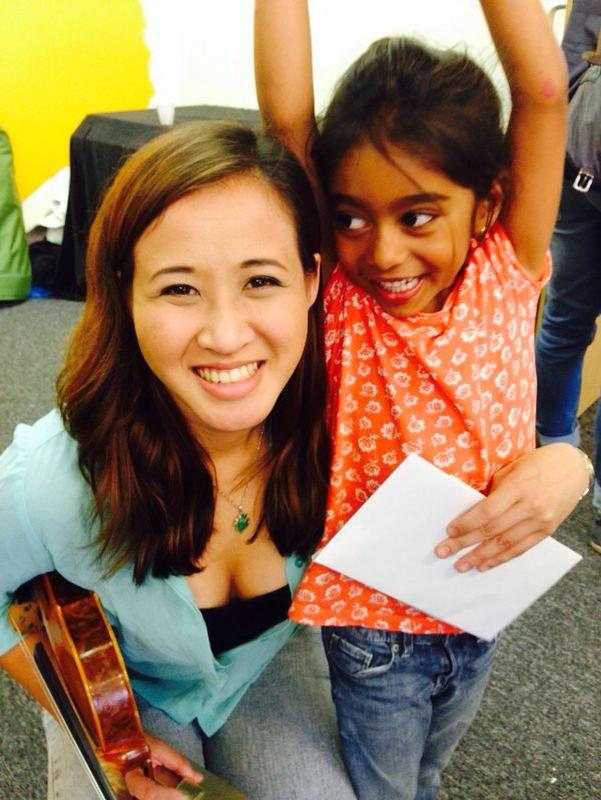 Kimberley believes in not only teaching Music, but also in teaching life skills through the process of learning this beautiful but difficult instrument. As the Suzuki Method utilises the benefit of having a parent being heavily involved in the learning process, Kimberley will work closely with both student and parent on both musical skills and the wider life skills to help each child realise their full potential!
At KWVS our programme consists of a combination of both weekly individual and group lessons (fondly known of as Wallington Suzuki Group) where students will learn different skills in each lesson. We hold big Student Concerts and Parent Talks twice a year each (these are all compulsory components to the program), and attend several other extra curricular events!
We love our tight-knit community of families that provide support and friendship to students and parents alike! We heavily encourage team work and feel we are all part of one big family, with an emphasis on avoiding competitions and competitiveness until the higher levels where necessary. Following Dr Suzuki's approach, we love to see the students and parents helping each other to realise their full potential!
Students at KWVS learn their early pieces by ear – which is a wonderful skill to have! – and learn their pieces by reading the notes once their technique is solid, such as the way children learn to speak their mother tongue language. To bridge the gap with note reading, KWVS students begin their music theory lessons separately from the violin, right from the very beginning! We use a wonderful method called Music Mind Games, which was created by a Suzuki Teacher!
Our goals at KWVS include:
– to bring a love and joy of music to each student's lives;
– to equip each student with the skills necessary to take their musical journey as far as they want, be that playing for fun, joining orchestras, discovering new music, or going down a professional musician pathway;
– to build a close knit community where support, growth and life long friendships are formed;
– to teach each student the life skills to succeed at whatever they choose to do in life;
– for each parent to feel empowered help their child achieve greatness in whatever form that may be!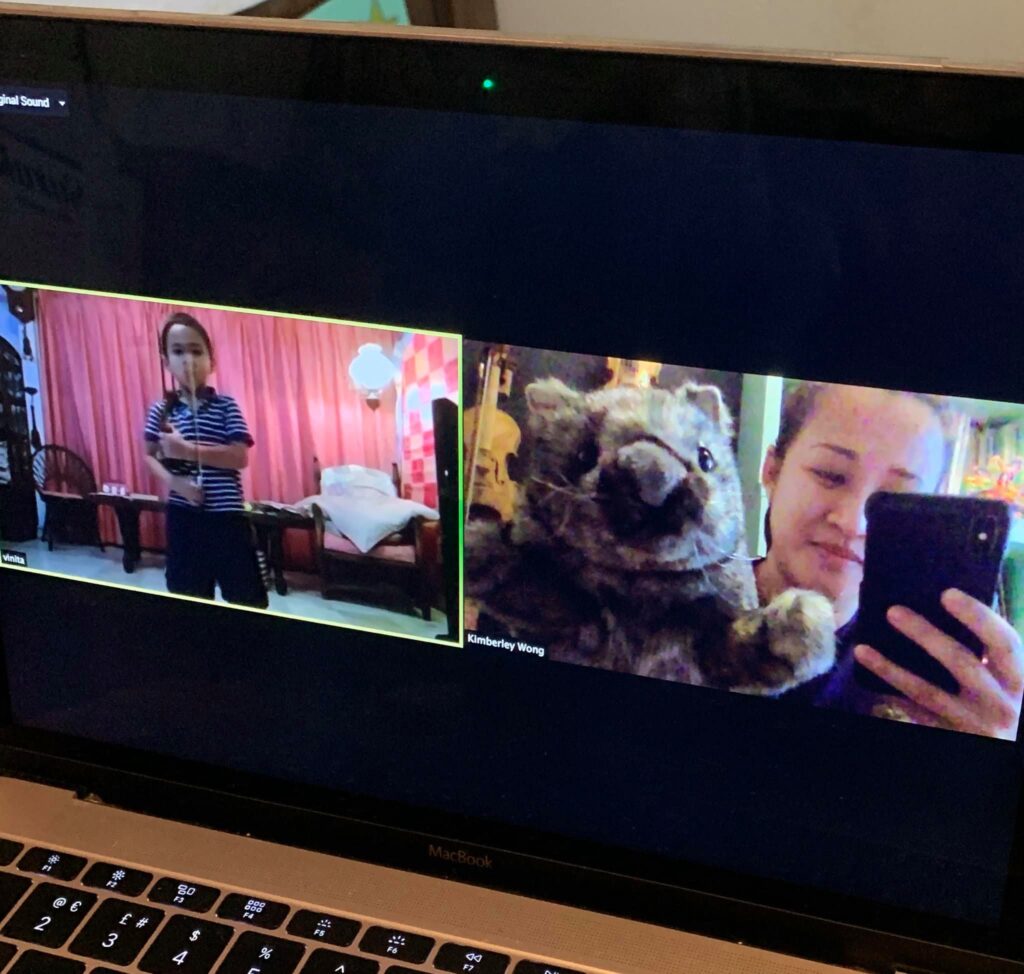 Since COVID lockdown in 2020, we have been working with online lessons! Although we miss being together in person, and hope to be together again soon, it has been such a pleasure to have some sense of normality in such strange times. And we still had so much fun!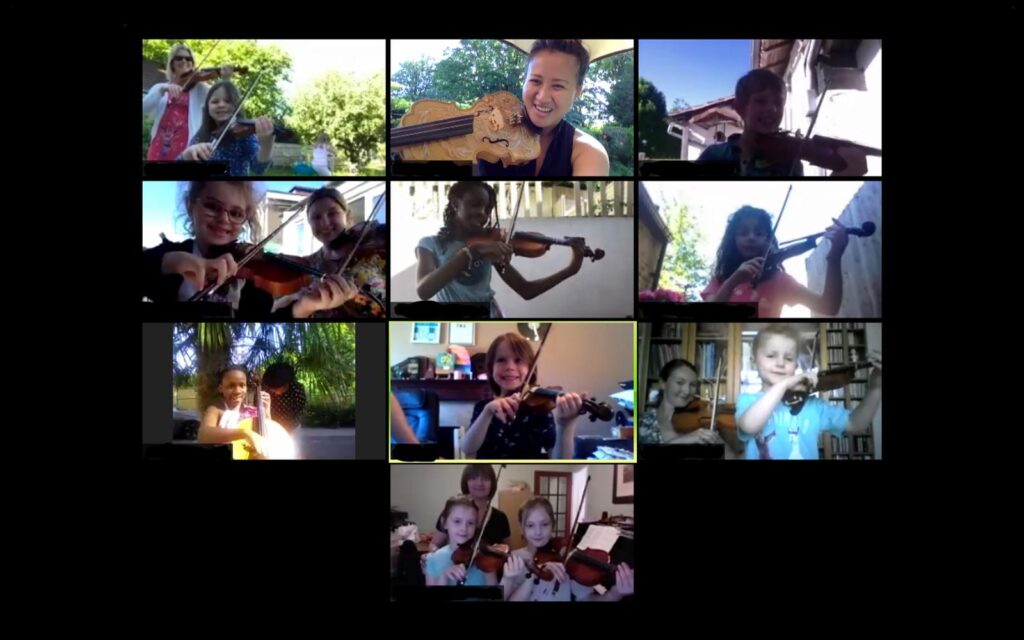 Get to know Kimberley better by clicking here!